Buying Real Estate in Danang: What You Need To Know
Why buying real estate in Danang? Da Nang is one of the most important cities in Vietnam and attracts a large number of Vietnamese and international real estate investors.
We are convinced that Da Nang will become one of the most interesting economies in Vietnam, thanks to its ideal location along the coastline and its growing economy.
Danang is a leader in the industrialization of the central regions of Vietnam and welcomes millions of tourists each year and also more and more expatriates. If you are interested in a possible purchase or investment in real estate in Da Nang, it is important that you know the basics of the regulations on access to property for foreigners.
Is Danang a good place to buy real estate?
Comprising just over 1.2 million inhabitants, Da Nang is the fifth largest city in Vietnam but also one of the most developed cities.
Da Nang is known mainly for its hills, mountains and proximity to the sea. The city faces the beautiful South China Sea and is located halfway between the capital, Hanoi, and the economic capital, Ho Chi Minh. town.
The main reason why people from Hanoi and Saigon travel to Da Nang on weekends is because they are closer to nature and have access to outdoor activities just around the corner.
Compared to other known tourist destinations, such as Phuket in Thailand, Da Nang is not only based on tourism, but also has a very important commercial activity.
A large number of Vietnamese and foreign companies are settling there, especially in the high-tech and marine sectors.
The central areas of Vietnam are experiencing rapid industrialization and Da Nang is undoubtedly the epicenter of this transformation. Along with this economic growth, we are seeing dozens of new apartment buildings (condos), office buildings and hotels being built in the city.
Despite this rapid transformation, real estate prices and the cost of living are significantly lower than in Ho Chi Minh, making Da Nang a preferred choice among retirees and entrepreneurs looking to invest in condos or start a business.
Da Nang's Proximity to Other Cities
If you ever visit Vietnam, you will regularly meet people who recommend visiting Hoi An, one of the oldest cities in Vietnam. It is the city has a large number of French colonial buildings, Chinese shops and a center for the spice trade.
Since 1999, the city has been listed as a UNESCO World Heritage Site, which is a benchmark. The big advantage of living in Da Nang is that Hoi An is located only 30 minutes away by car and is an asset for tourism.
If you want to visit Hoi An, you are forced to land in Da Nang and the majority of people usually spend a few nights in Da Nang before continuing to Hoi An. We are also seeing increased connectivity between cities as developers build resorts between the two cities.
In addition to that, Vietnam's historic old capital, Hue, is located 2 hours drive from Da Nang.
Also note that Da Nang is located just between the two largest cities in the country, Hanoi and Saigon. Danang is also closer to Hong Kong, Korea, Taiwan and mainland China, at least Saigon.
With a flight time difference of almost an hour from Hong Kong for example, some investors prefer the tranquility of Da Nang and the shorter journey.
The best places to buy property in Da Nang
Da Nang is cut by a river called the Han River. There is a west side and an east side of the city.
First we suggest you visit Da Nang to see which area suits you best. As the city is not very big yet you will have no problem getting around, no matter which side you are on.
The west side of town is livelier and offers more cafes, shops and restaurants than the east side.
These are the areas considered to be the most popular generally:
Hoa Hai (Truong Sa Street)
My An (Vo Nguyen Giap Street)
Cam An (Lac Long Quan Street)
This can be explained by the large number of real estate projects and other businesses located in these areas.
In these locations you can find properties ranging from centrally located to luxury condos right next to the river. You can reach the beaches on the east side in 5 minutes by car, as they are only 2 kilometers away.
The East Bank is located on the right bank of the river, offering pretty beaches and sea views. This is where people can find large beachfront homes and enjoy a more relaxed atmosphere.
If you want to live closer to the locals and the beaches, the east side is the ideal place. It is also the place to target if you are looking for a house to buy.
Buying a Villa in Da Nang
You will find most villas for sale on the east side of town and along the coast or river all the way to Hoi An.
Villas are for sale often between 500,000 and more than 1,000,000 USD. If you are determined to buy a villa with a swimming pool and other nearby amenities like golf courses, you will probably have to shell out at least 600,000 USD.
Luxury villas in real estate projects like Le Meridien Resort start from $1.5 million.
Many foreigners are surprised by the high prices offered for luxury villas in Vietnam. If the sale price of a villa exceeds your budget, you can always consider buying a condo instead, which is the most popular option for foreigners who want to invest in real estate in Danang.
Don't forget that buying a villa is a completely different process compared to buying an apartment. Therefore, we strongly advise you to work with a reputable real estate agent who can advise you throughout the property selection and purchase process.
Da Nang Real Estate Listings
Da Nang has both local and foreign real estate agencies that have extensive experience in advising investors. You can find these real estate agencies on various real estate portals on the internet such as:
Tranio
LuxuryPropertyDanan
Savills
Batdongsan
Indochina Properties
You will find a large selection of properties available for sale or for rent on these real estate sites. The disadvantage is that the information is sometimes outdated or insufficient.
We work with reputable local partners in Da Nang who can introduce you to properties that match your search criteria. Do not hesitate to contact us.
Condominium Projects in Da Nang
Many high-end real estate programs have been completed or are currently under construction in Da Nang. Even though the number of projects is limited compared to Hanoi and Ho Chi Minh City, you could visit the following:
Le Meridien Resort & Spa
Premier Sky Residences
Malibu MGM
Monarchy Apartments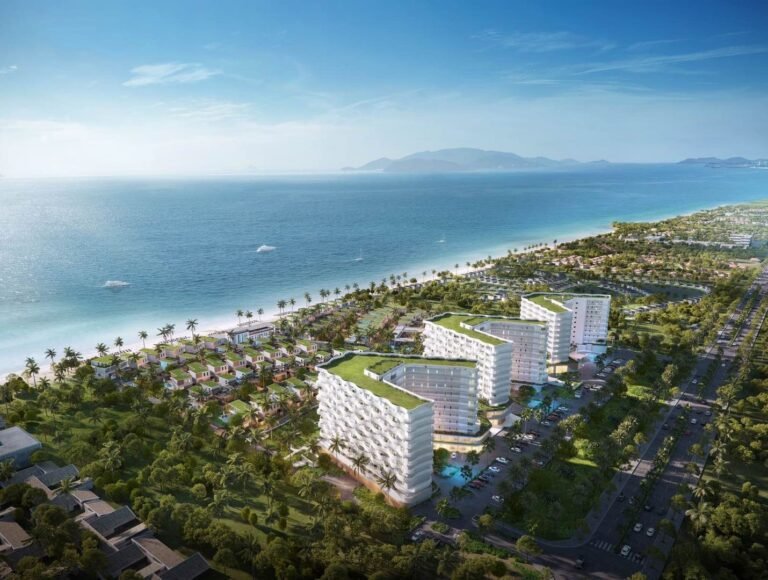 Prices of the condos in Da Nang
While luxury beachfront homes and villas can sell for over $1 million, you can buy condos for much less, of course.
Due to the greater influx of local and foreign investors, condo prices have risen a lot in Da Nang in recent years but remain very reasonable.
Currently, you'll pay less than $70,000 for a small studio or one-bedroom apartment. Two-bedroom condos in new projects usually sell for between $150,000 and $200,000 minimum.
During the COVID-19 pandemic, Da Nang's real estate market has been badly affected as it depends on foreign investors and tourism.
Landowners reported selling land at 30-40% lower prices compared to pre-COVID prices.
In Hoa Xuan and Nam Hoa Xuan, the cost of land decreased by around VND 1 billion (around USD 43,100) compared to 2019.
The sharp drop in prices also opens up investment opportunities to seize, as the market should rebound once it becomes easier to travel again.
Are properties expensive in Da Nang?
Prices have increased much in the past years and property is considered expensive by national standards. As always and as everywhere in the world it's a question of location. This is especially the case for beachfront villas and condominiums.
Are you interested in buying a property in Da Nang?
Fill out our contact form and one of our professional real estate agent will contact you.
Vietnam's real estate market is the fastest growing in Southeast Asia By Beach & Houses Troy Griffth, Deputy Managing Director
Read More »
Properties that may interest you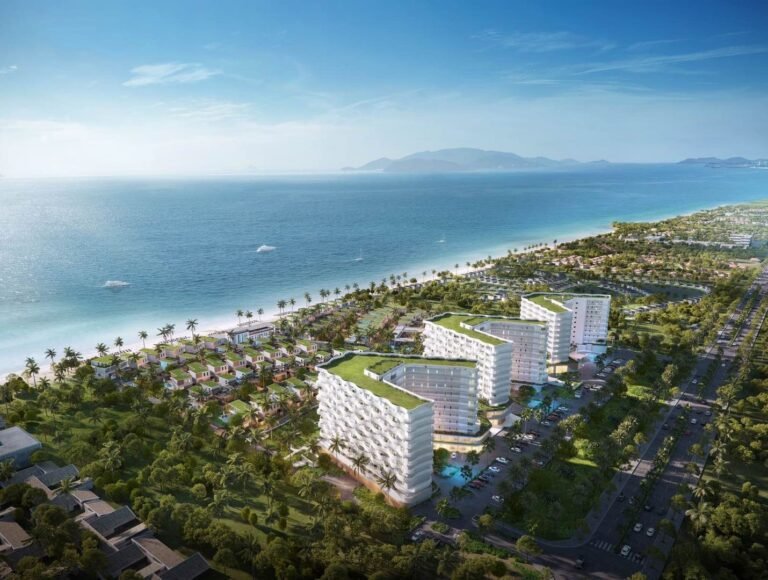 Previous Next Vietnam Beachfront Apartments & Condominium For Sale Project Already Under Construction: See Video Below Studios & 1, 2,
Read More »
Beachfront Condo Felicia Danang: 1 Bedroom Apartment For Sale 1 Bedroom | 1 Bath | Living area: 30 m²  From
Read More »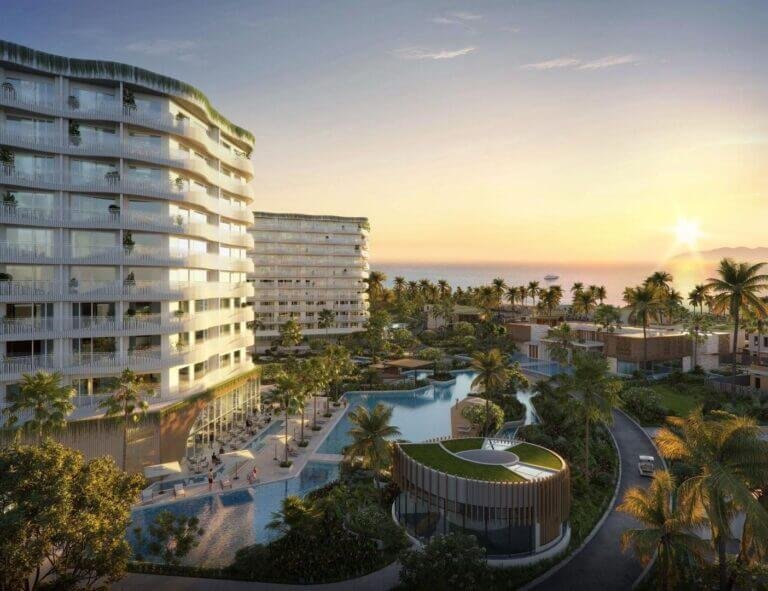 Danang New Sea View Studios For Sale Complex Under Construction: See Video Below Studio | 1 Bathroom | Living area:
Read More »
Danang New Loft Apartment 2 Bedrooms with River View For Sale THE FILMORE CONDOMINIUM DANANG 2 Bedrooms | Indoor Living
Read More »
My Khe Beach Danang Seafront Condos for Sale The New 6nature Condominium From $126,000 Previous Next The 6Nature Da Nang
Read More »
Vietnam Luxury Beachfront Villas For Sale in Hoi An Complex Under Construction: See Video Below 2 & 3 bedrooms |
Read More »