How To Buy Property in Vietnam As a Foreigner?
In 2015, Vietnam decided to open up many sectors to foreign investors. Since then, Vietnam has made speedy progress and welcomed companies, investors, expats, tourists and property from all over the world to grab a piece of this burgeoning market.
Named as the "the next China" with its average gross domestic product (GDP) exceeding 7% annually, it is not hard to see that Vietnam is blessed with great potentials and opportunities for foreign investors.
One of the most promising markets in Vietnam that contributes to the growing economy is property market. Investments in property sector are pouring into the country from all over the world.
As a foreign investor interested in Vietnam's property market, you will first need to understand how the property works in the country. This article provides essential information on the loosening of property purchase restrictions for foreigners and foreigners' legal rights of buying property in Vietnam, among others.
Reasons For Buying Property in Vietnam
Vietnam's property market has continued to advance at a very rapid pace. For example, just in Ho Chi Minh City alone, the apartment sales hit 30,972 units in 2016 and the number jumped to a whopping 47,163 units in 2017, displaying a significant growth of 52%. More detailed reasons Vietnam is the best country to buy property are elaborated as follows:
1. Accelerating Foreign Direct Investment
The continuous inflow of foreign direct investment has stimulated the strong economic growth in Vietnam.
Data from the Ministry of Planning and Investment of Vietnam showed that in 2017, the disbursed foreign direct investment reached US$9.05 billion in the first seven months of the year. This amount resulted in a 5.8% year-on-year increase. As for the registered foreign direct investment, it also hit a total of US$ 21.93 billion, a 52% year-on-year increase.
2. Unstoppable Surging Economy
Vietnam has a stable inflation index at 4%-5%, creating a favorable economic environment and growth opportunities for property investors. Within 2010 and 2016, Vietnam's per capita GDP had an average annual growth rate of 8.4%, with other Southeast Asian countries such as India, Cambodia and Philippines dropping behind.
Moreover, it is predicted that the upper-income households in Vietnam will grow to more than double in 2020, while the middle income households will increase by a shocking 52.8%.
By 2040, Vietnam will have a population of approximately 120 million people, a 25 million increase compared to the current population of 95 million. Therefore, the increase of residents will certainly increase the housing and property demand in Vietnam.
4. Soaring Vietnam's Property Prices
The main demand for new and improved housing is from the wealthy households and foreign white-collar groups. They are considered the primary driving force in Vietnam's property growth. While the prices of housing have become all-time high, especially in Ho Chi Minh City, Vietnam's properties are still very affordable compared to other ASEAN countries such as Singapore and Hong Kong.
Best Cities in Vietnam To Buy Property
Many areas in Vietnam provide good conditions for foreigners to buy property. However, depending on what suits you better in terms of geographical area, infrastructure, sizes and weather, we recommend the following alluring cities for your property investment in Vietnam.
This city is Vietnam's cultural and industrial center with the highest human development index. It is deemed one of the fastest growing cities in the world by PwC and a luxurious apartment can be purchased at an average price of $3,000/square meter.
Being the largest city in Vietnam, Ho Chi Minh City has attracted the largest number of expats and locals as it is also the largest financial and economic center in the country. The rapid growth of population requires more apartments to be built. A statistic from CBRE showed that 60,000 apartment units was completed in 2018 and 66% of the apartment buyers were actually investors.
Being the coastal area of central Vietnam, the economy of Nha Trang rises significantly, thanks to the tourism boom. Along with it, the property demand has increased as well.
Being the fourth largest city in Vietnam with an airport that welcomes 6 million passengers annually, Da Nang is undoubtedly a favourable destination for foreign property investment. The most popular properties for foreign investors in Da Nang are high-end resorts, hotels and beachfront villas for sale.
Can Foreigners Buy Property in Vietnam?
It used to be difficult for foreigners to own property in Vietnam. Now, thanks to the Vietnamese government's efforts in attracting more FDI with the Vietnamese Law on Residential Housing (LRH) in 2015, buying property in Vietnam has become so much easier for foreigners.
Before 2015, a foreigner could only own a maximum of one unit of condominium. Currently, foreigners can purchase as many property units as they desire since there is no limitation on the total purchase of property units. Nonetheless, there are still some restrictions apply.
The compelling points of the Law on Residential Housing (LRH) which dictate foreign property ownership include:
Foreigners are permitted to purchase a property just by having a travel tourist visa.
Foreigners are permitted to purchase a limitless number of real estate units in the country.
But, foreigners can't buy over 250 houses in a single ward.
Foreigners can purchase up to 30% of the units in the condo blocks and can't possess over 10% of the properties in a landed project.
The leasehold period is 50 years; however, you're allowed to renew it.
Foreigners who got married to a Vietnamese can get freehold ownership.
Can Foreigners Buy Land in Vietnam?
Thanks to the Vietnam's Land Use Rights (LUR) (also known as Ownership Certificate of Property), foreigners are allowed to use and control the land they lease with a leasehold period of up to 50-70 years. The leasehold period is renewable. Foreigners are not allowed to purchase land in Vietnam. 
Do keep in mind that freehold ownership is not permitted for foreigners unless a foreigner is married to a Vietnamese national. Just for clarification, even though you cannot own a land as an individual foreigner, you can still own the property built on the land.
Another way to Own Property in Vietnam?
Beside leasehold, another way to buy a property in Vietnam is to start a company on your own.
Options of Popular Legal Entities:
– A 100% foreign-owned company
Setting up a 100% foreign-owned company in Vietnam is the best option that allows you to buy property in the country. You can purchase houses and apartments on behalf of your foreign company for a specified term.
Registering a foreign-owned company in Vietnam is easy and convenient, and it will only take 4-6 weeks. During the processing time, you will also obtain an Investment Registration License and a Business Registration Certificate.
When your company holds a lease agreement in Vietnam, it will be valid until the expiration of your Investment License, which has a 10-year validity. You can also sell the property your company own to another person.
– A joint venture company
Another option to purchase property in Vietnam is by establishing a joint venture company in the form of local-owned company with a Vietnamese citizen.
Through this local company, you and your Vietnamese shareholders can participate in the purchase of households, purchase and lease of buildings and the buildings of the whole real estate project. The ownership of property by this local joint venture company will only end when the company decides to terminate.
Source: cekindo.vn
Properties that may interest you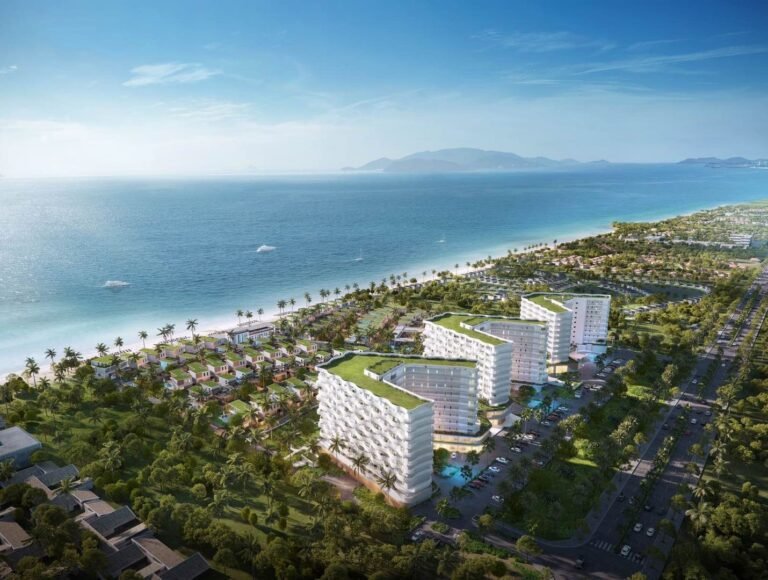 Previous Next Vietnam Beachfront Apartments & Condominium For Sale Project Already Under Construction: See Video Below Studios & 1, 2,
Read More »
Properties that may interest you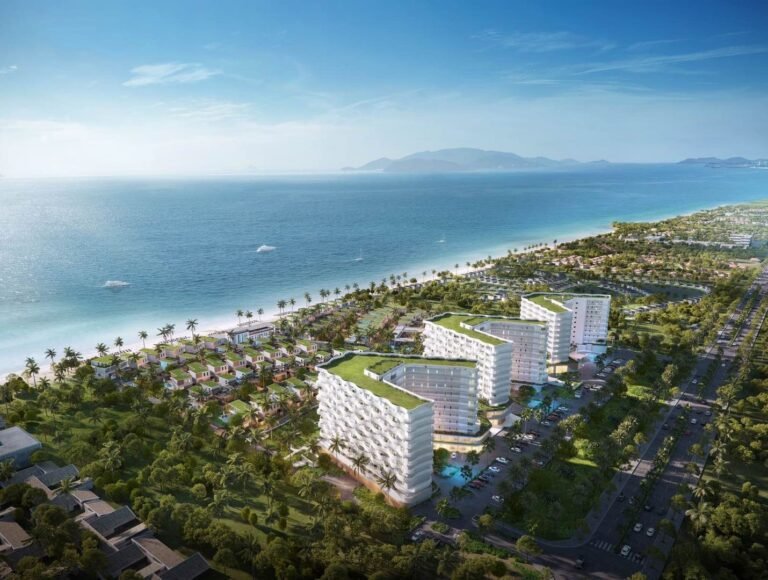 Previous Next Vietnam Beachfront Apartments & Condominium For Sale Project Already Under Construction: See Video Below Studios & 1, 2,
Read More »
Beachfront Condo Felicia Danang: 1 Bedroom Apartment For Sale 1 Bedroom | 1 Bath | Living area: 30 m²  From
Read More »
The 6 Nature Danang – New 2 Bedroom Beachfront Apartments 2 Bedrooms | Living are: 88m2 From US$200,000 Previous Next
Read More »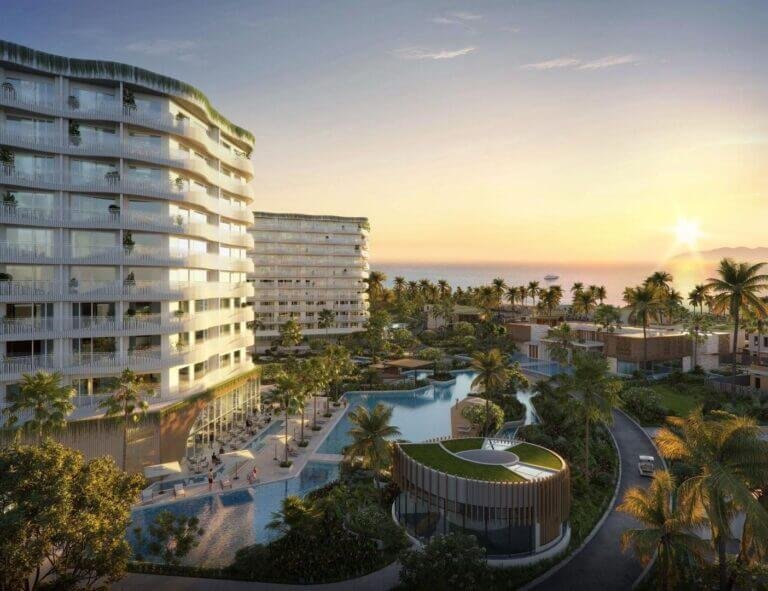 Danang New Sea View Studios For Sale Complex Under Construction: See Video Below Studio | 1 Bathroom | Living area:
Read More »
Riverfront Danang Apartment 2 Bedroom For Sale 2 Bedroom | Indoor Living Area from 71 sqm | Terrace 15 m2 From
Read More »
Vietnam Luxury Beachfront Villas For Sale in Hoi An Complex Under Construction: See Video Below 2 & 3 bedrooms |
Read More »