Real Estate News about Bali, Vietnam, Cambodia and Thailand
Find out how to buy real estate in Bali as a foreigner and what is the purchasing process while respecting Indonesian laws.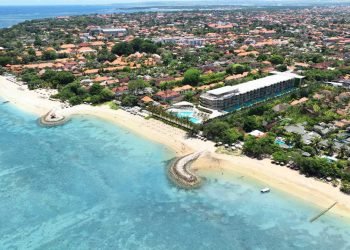 Sanur beach in Bali is undergoing a major transformation, with global scale infrastructure being built and modern innovations being implemented, the one time quiet seaside town is fast becoming the island's most sought after destination for tourists and investors alike.
All you need to know about property ownership in Bali: Freehold / Hak Milik, Leasehold / Hak Sewa, Right of use / Hak Pakai. On average, our investors receive return on investment (ROI) of 15% annually. These numbers revealed a vital question: How to be a property owner in Bali ?
Here is the answer ..
Discover Sanur, the authentic Balinese coastline and all it has to offer. Beatiful sandy beaches, surf spots, the Sea Walker and much more.
From Bali to Jakarta, Indonesia is targeting real estate and the economy with a residency visa project for foreign investors. With a minimum deposit of USD 130,000 and income tax exemption, foreign investors can qualify for local residency for five to 10 years.
A foreign investor / entrepreneur has the choice between buying a company entirely, or investing partially to acquire shares in an existing company in Vietnam.
This article talks about the first option: how to buy a business in Vietnam.
THE ONLY BEACHFRONT COMPLEX IN BALI
CLOSE TO THE SEA = GREAT INVESTMENT OPPORTUNITY
Vietnam has emerged as a premium market choice for foreign investors looking to venture into Asia. The country is located on the South China Sea, and is mostly known for its breath-taking sceneries, great food culture and …
Why buying real estate in Danang? Da Nang is one of the most important cities in Vietnam and attracts a large number of Vietnamese and international real estate investors. We are convinced that Da Nang will become one of the most interesting economies in Vietnam, thanks to its ideal location along the coastline ..
Questions about real estate for foreigners in Vietnam? Find the answers on this page with a summary of all frequently asked questions.
Residential real estate in Vietnam remains one of the fastest-growing markets in Southeast Asia, despite the COVID-19 pandemic. The market still enjoyed an year-on-year increase of 270 percent …
The real estate sector is one of the most in-demand for foreign investment in Vietnam. Can foreign buyers set up a real estate company?
Everything you need to know on how to buy property in Vietnam. Can foreigners purchase real estate with a company in Vietnam? Answers.
How do I buy a condo in Thailand if I am a foreigner? Are foreigners allowed to buy a house or a villa in Thailand? Answers to your questions in this article.
Thailand in general and Phuket in particular has established itself as an international resort destination, offering a wide range of luxury villas, condominiums and apartments for sale. For those buying a villa in Phuket..
If you are thinking of buying an apartment or condo in Hua Hin, this is the complete guide. How to invest in the Hua Hin property market.
How to proceed to invest in real estate in Phnom Penh. Market research, budget, real estate agent, type of property, due dilligence. Read our article.
The Thai government wants to encourage foreigners to buy a second home and is also set to relax the 90-day reporting requirement.