Vietnam Business: Digital Marketing Software Company For Sale
Asking price: 3,500,000,000 VND
Vietnam business opportunity: foreign owned digital marketing software company For Sale. Interesting investment opportunity.
Asking price: 3,500,000,000 VND
Equity:15%
Net profit: upon request
Turnover: upon request
Ownership: foreign owned
Licenses: ERC, IRC
Sector: technology
The company is raising angel investment to help it grow to the next level. With its AI – powered technology, and with an ambitious, experienced team: they have set course to conquer the Vietnamese- and then the SEA market. They have studied the market, they know their field, and they have already validated their business model. Now they are looking for angel investment to help them develop their software, and to grow their operations. This is an opportunity to jump on board of a promising, AI – powered digital marketing project.
The project was founded by an experienced team of both foreigners and Vietnamese. They saw an opportunity to develop and deliver great quality, modern digital marketing services to the huge SME market.
They have started the project in Vietnam, where most of their management- and technical teams are based. They have already validated their business model, and they have already onboarded their first Clients.
After Vietnam, they have plans for other emerging markets, such as: Indonesia, Thailand, and the wider Southeast Asia region.
The business is currently registered in Singapore (head company) and in Vietnam (cost company).
The ownership team is ideally looking for one or more passive angel investors, who would invest a total of USD 100 – 150,000 into the Singapore head company. These funds would first and foremost go to further developing their AI – powered software, and to growing the business' operations.
The business is currently valued at USD 1,000,000 meaning that passive investors would get 1% (negotiable) in return for every USD 10,000 of their investment.
If an investor would bring specific experience, skills, network and/or other value to the table: then the equity offer may be different.
For big investors: the ownership is willing to explore and discuss the options for sponsoring them with a long time visa for Vietnam.
More information is available upon request, including: pitch deck, financial overviews, and financial forecast.
Modern, AI – powered technology.
Experienced and ambitious management- and technical teams, consisting of both foreigners and Vietnamese, with proven track records in their respective fields.
Based on detailed market research and great market understanding, and with a market validated business model.
Already serving their first Clients, and making their first revenue.
Supported by successful mentors and accelerators.
Serving the huge, mostly untapped SME market of SEA.
This business is focused on a very large, mostly untapped market of small (and medium) sized enterprises that are looking for tech enabled digital marketing solutions.
The total addressable market is estimated at USD 600,000,000 / year in Vietnam, USD 11,400,000,000 in Southeast Asia, and USD 60,000,000,000 / year in the World.
SMEs in emerging markets are rapidly adopting digital marketing without good tech enabled solutions to support their evolving demands and needs.
Via a detailed growth plan, the leadership team is aiming for a revenue of USD 25,000,000 by the end of 2025, and a 6 – 10x return on investment (ROI) within 3 – 5 years.
In Vietnam, it is possible for a foreign individual or company to own part of a digital marketing software company. The owners are first of all looking for one or more angel investors who are willing to invest into their Singapore (head) company. However, for big investors they are willing to consider and discuss visa options under their local Vietnam (cost) company. For more information about how this could work in practice: please feel free to contact our Bizspective team. If needed, we can also help you with the legal / administrative side of the investment.
Are you interested in this investment opportunity? Would you like to learn more about this business, for example would you like to see their pitch deck, their financial overviews, and/or their financial forecasts? Do you have any further questions, and/or would you like to organise a meeting with the owners, feel free to contact us.
*Disclaimer:
Even though our team always tries its very best to provide you with correct and complete information: we cannot always independently verify all the information of our listings. We therefore always recommend company buyers and investors to do their own due diligence before moving forward with any of the business / investment listings on our website. If you are looking for professional support with your due diligence, feel free to drop us an e-mail in order to get connected with one of our professional partners around Vietnam.
How To Buy Property in Vietnam As a Foreigner? In 2015, Vietnam decided to open up many sectors to foreign
Read More »
Properties that may interest you
Danang New Loft Apartment 2 Bedrooms with River View For Sale THE FILMORE CONDOMINIUM DANANG 2 Bedrooms | Indoor Living
Read More »
My Khe Beach Danang Seafront Condos for Sale The New 6nature Condominium From $126,000 Previous Next The 6Nature Da Nang
Read More »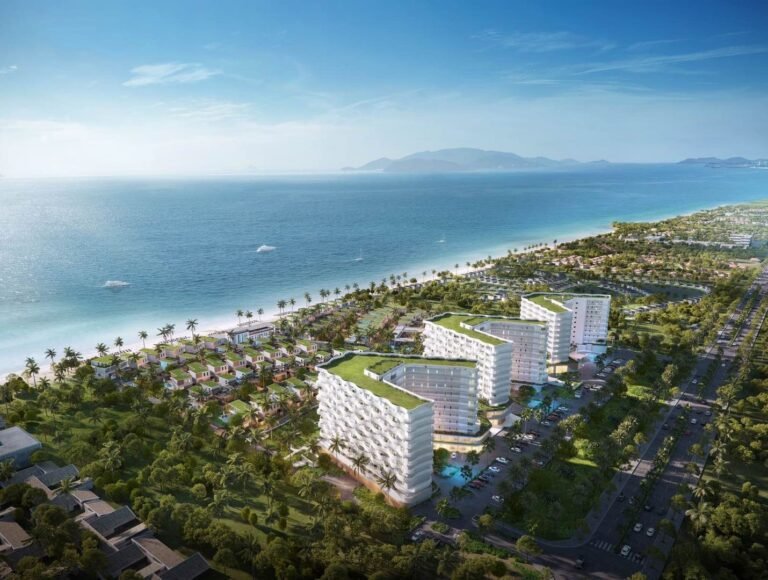 Previous Next Vietnam Beachfront Apartments & Condominium For Sale Project Already Under Construction: See Video Below Studios & 1, 2,
Read More »
Ho Chi Minh New Apartments & Homes For Sale Vietnam Real Estate The 9 Stellars, a real estate development in
Read More »
Vietnam Luxury Beachfront Villas For Sale in Hoi An Complex Under Construction: See Video Below 2 & 3 bedrooms |
Read More »
Sunwah Pearl Apartment For Sale Ho Chi Minh, Binh Thanh District 2 Bedrooms | 2 Bathrooms | Living area 103.66
Read More »